headshot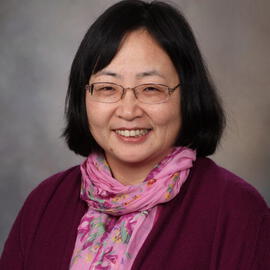 Hongfang Liu, PhD, program director for informatics at Mayo Clinic, is experienced in using clinical data for translational science research and improving health care delivery. In the corresponding video recorded for the NCATS "I Am Translational Science" series in August 2020, Dr. Liu explains how collaborating with experts in other disciplines to build the National COVID Cohort Collaborative (N3C) Data Enclave will advance the science behind COVID-19 to deliver health care interventions and treatments.
Dr. Liu has also been leading the Natural Language Processing (NLP) subgroup for the N3C—a secure platform of harmonized clinical data—for the past year. The group has has created a process for extracting important variables from the free text or unstructured portion of the electronic health record (EHR). Liu's process will allow researchers to test their algorithm on data provided by the N3C to see how well it can de-identify unstructured data. Details about the infrastructure of the project can be found on the N3C NLP GitHub wiki page.
Dr. Liu and Mayo Clinic have also been key contributors to NLPSandbox.io, an open benchmarking platform that was recently launched. Led by Thomas Schaffter at Sage Bionetworks, the NLPSandbox streamlines the development and benchmarking of tools that are robust, reusable, and cloud-friendly for public and private datasets. The project has onboarded Medical College of Wisconsin as their first data partner. Additional data from Mayo Clinic and University of Washington will soon be incorporated, enabling multi-site evaluation and assessment of whether tool performance generalizes to multiple datasets. The service is now open for submissions. Learn more about how to get started from the NLPSandbox blog post. A manuscript describing the pilot study that introduced NLPSandbox.io and performance of state-of-the-art algorithms is currently in the works and will be submitted to a peer-reviewed journal in the upcoming months.
Follow Dr. Liu on Twitter: @hongfangliu
For more information on Dr. Liu's work, please view her Mayo Clinic profile.