Expert Name
Charisse Madlock-Brown, PhD, MLS
headshot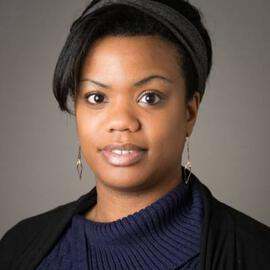 Charisse Madlock-Brown's specialty is health informatics, the growing use of big data in medicine that someday soon will tell the world what underlying conditions were most fatal in COVID-19 or how drugs those patients were on when they got to the hospital complicated their treatment. None of this is known. The details—and countless more—are in the tens of thousands of electronic medical records COVID-19 is generating in hospitals across the nation. 
Madlock-Brown, an assistant professor at University of Tennessee Health Science Center, has just received a National Institutes of Health grant—her first—to drill down in the records of 70 million patients, looking at those with two or more underlying conditions, how often they occur, in what combination and what it costs to treat them.
Read entire article by Jane Roberts May 29, 2020: At UTHSC, WC Handy's cornet symbolizes innovation, team science.
Charisse also supports informatics efforts for the National COVID Cohort Collaborative (N3C) as a member of the Collaborative Analytics workstream with Dave Eichmann, her PhD advisor from her alma mater, the University of Iowa.