headshot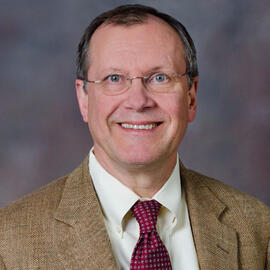 David Ellison, MD is a nephrologist and professor of medicine, physiology, and pharmacology. He also directs the Oregon Clinical and Translational Research Institute (OCTRI) and is associate vice president for Clinical and Translational Research at Oregon Health & Science University (OHSU). Dr. Ellison is an active member of N3C's Acute Kidney Injury (AKI) Domain Team. This team aims to investigate COVID-19 risk factors associated with kidney injury and recovery, as well as use of angiotensin-converting enzyme (ACE) inhibitors and angiotensin II receptor blockers (ARBs) in kidney disease. The team's research involves the assessment of risk factors, predictors, duration, dialysis need and timing, clinical measures, and interventions for COVID-19-related complications of the kidney. The team also collaborates with other nephrology domain experts.
Dr. Ellison is board certified in internal medicine and nephrology. His research centers on the effects of diet on blood pressure, mechanisms of salt transport by the kidney, the genetic basis of human hypertension, and on diuretic treatment of edema. A long-term focus of his research is the thiazide-sensitive NaCl cotransporter (NCC).
For more information on Dr. Ellison's work, please view his OHSU profile.