headshot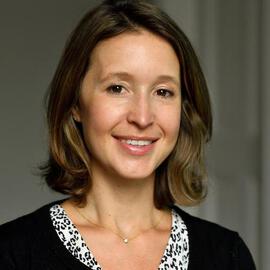 Johns Hopkins' dashboard: The people behind the pandemics's most visited site - July 11,2020
In response to the ongoing public health emergency caused by COVID-19, Dr. Gardner and her team developed an interactive web-based dashboard, hosted by the Center for Systems Science and Engineering (CSSE) at Johns Hopkins University, to visualize and track reported cases in real-time. The dashboard, first shared publicly on January 22, illustrates the location and number of confirmed COVID-19 cases, deaths, and recoveries for all affected countries. It was developed to provide researchers, public health authorities, and the general public with a user-friendly tool to track the outbreak as it unfolds. Further, all the data collected and displayed is made freely available in a GitHub repository.
The map is maintained in near real-time throughout the day through a combination of manual and automated updating. The time of the latest update is noted on the bottom of the dashboard. The data sources include the World Health Organization, the U.S. Centers for Disease Control and Prevention, the European Center for Disease Prevention and Control, the National Health Commission of the People's Republic of China, local media reports, local health departments, and the DXY, one of the world's largest online communities for physicians, health care professionals, pharmacies, and facilities.
More information about the dashboard, integrating it into your own website, or accessing the data can be found on their frequently asked questions page.