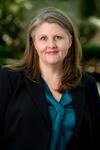 Projects
The CTS Persona Portfolio was developed to represent the diverse roles that make up its members, and reflects the spectrum and diversity of the roles that are required for successful translational research at the local hub level. The Personas project spaned the translational signposts of basic research, pre-clinical research, clinical research, clinical Implementation, and public health.
Continuation of a Phase II project to complete the development of a born-interoperable repository and data catalog designed to empower researchers as they engage in good data practices around research data management, licensing, preservation, credit, discovery, and reuse of digital artifacts. 
This project enables tracking and attribution of diverse contributions across the workforce to support credit for research contributors, provide a better understanding of what skills and activities are needed, and offer participation incentive.
InvenioRDM enables organizations to securely house research products and make them discoverable, shareable, reusable, and citable from publications and presentations to datasets, software, lay summaries, policy documents, and guidelines. 
This portal aims to help investigators share their data (or information about their data) using best practices for metadata, identifiers, licensing, and other attributes, with the goal of enabling discovery and reuse.